---
December 2017
Welcome to the lab Colleen Gallagher!
November 2017
The Franz group enjoyed a night out with glow bowling!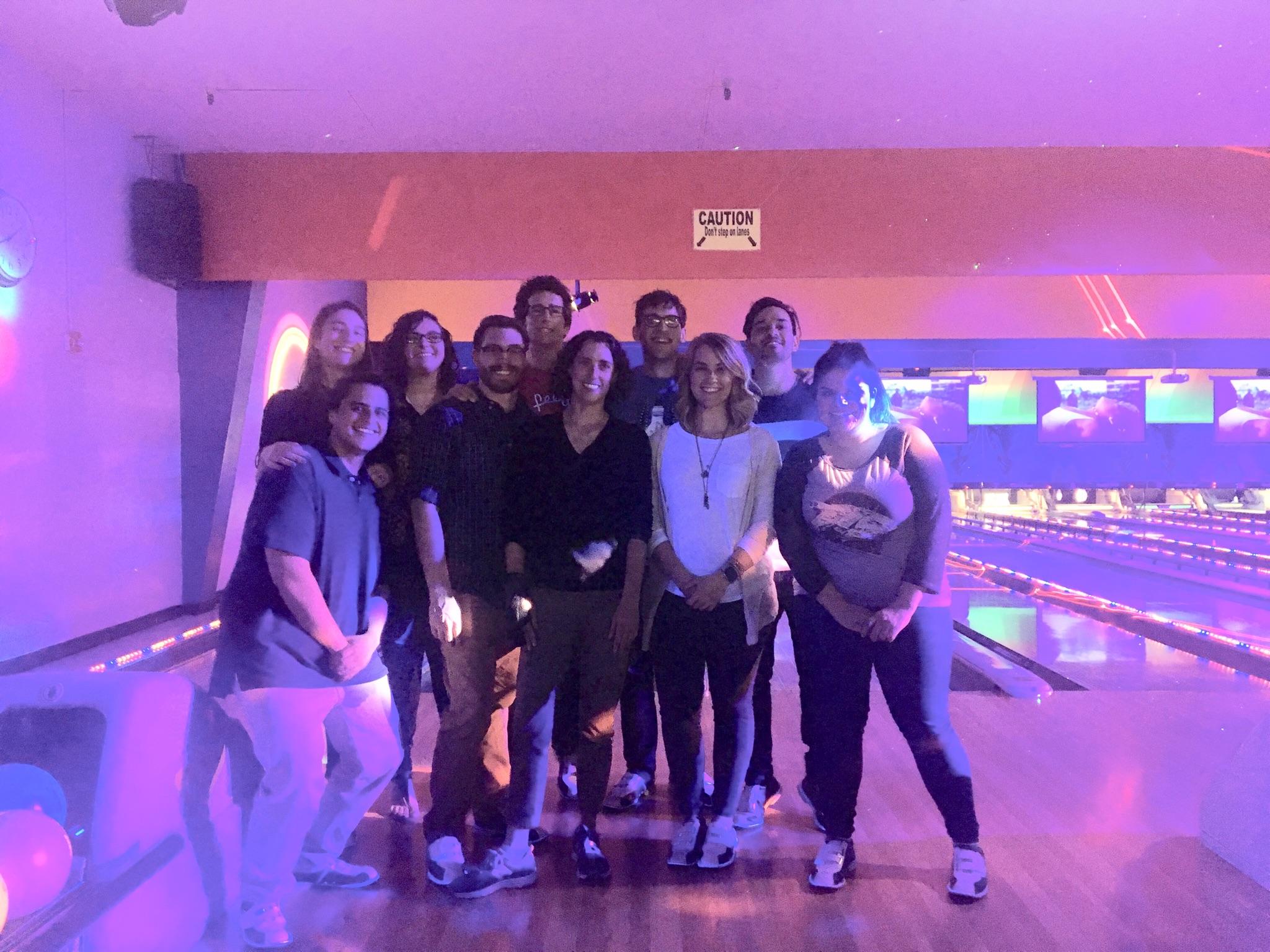 June 2017
Brittany, Cody, Jake J., Ben, Alma, Blanca, and Jeanelle all received awards at the 2017 Departmental Awards in Chemistry event for their outstanding performance over the past school year!
The group attends the 48th Silicon Symposium in Philadelphia where Kayla D., Brittany, and Austin give research talks.
May 2017
Kayla's paper detailing the reaction kinetics analysis of 1,3-Disiloxanes as H-bonding catalysts is published in The Journal of Organic Chemistry!
April 2017
The group attends the 253rd American Chemical Society National Meeting and Exposition in San Francisco where Kayla D. gives a research talk.
March 2017
A new group photo was well overdue considering the last photo did not have our newest group members! We are a pretty fun yet hard-working group!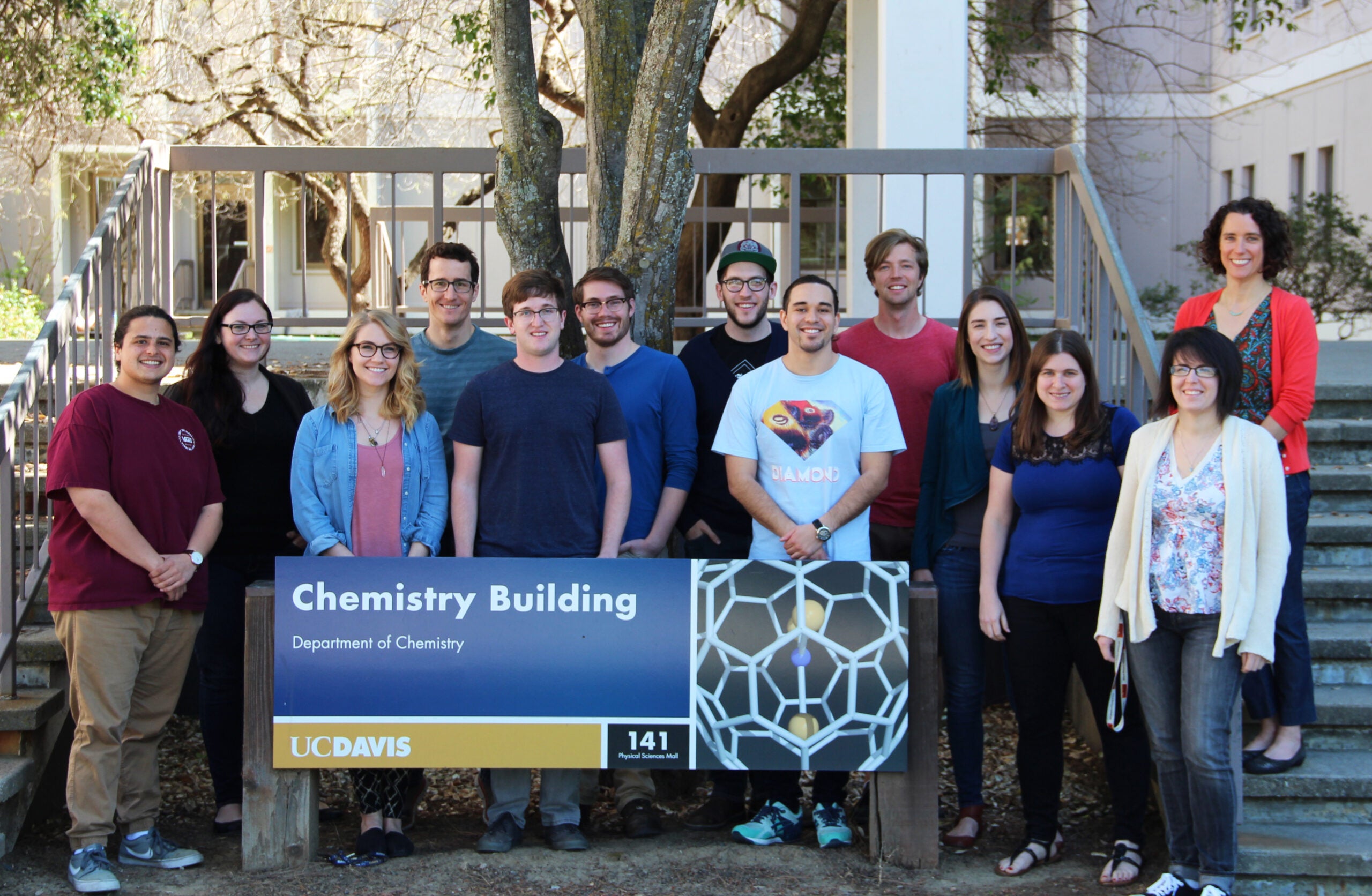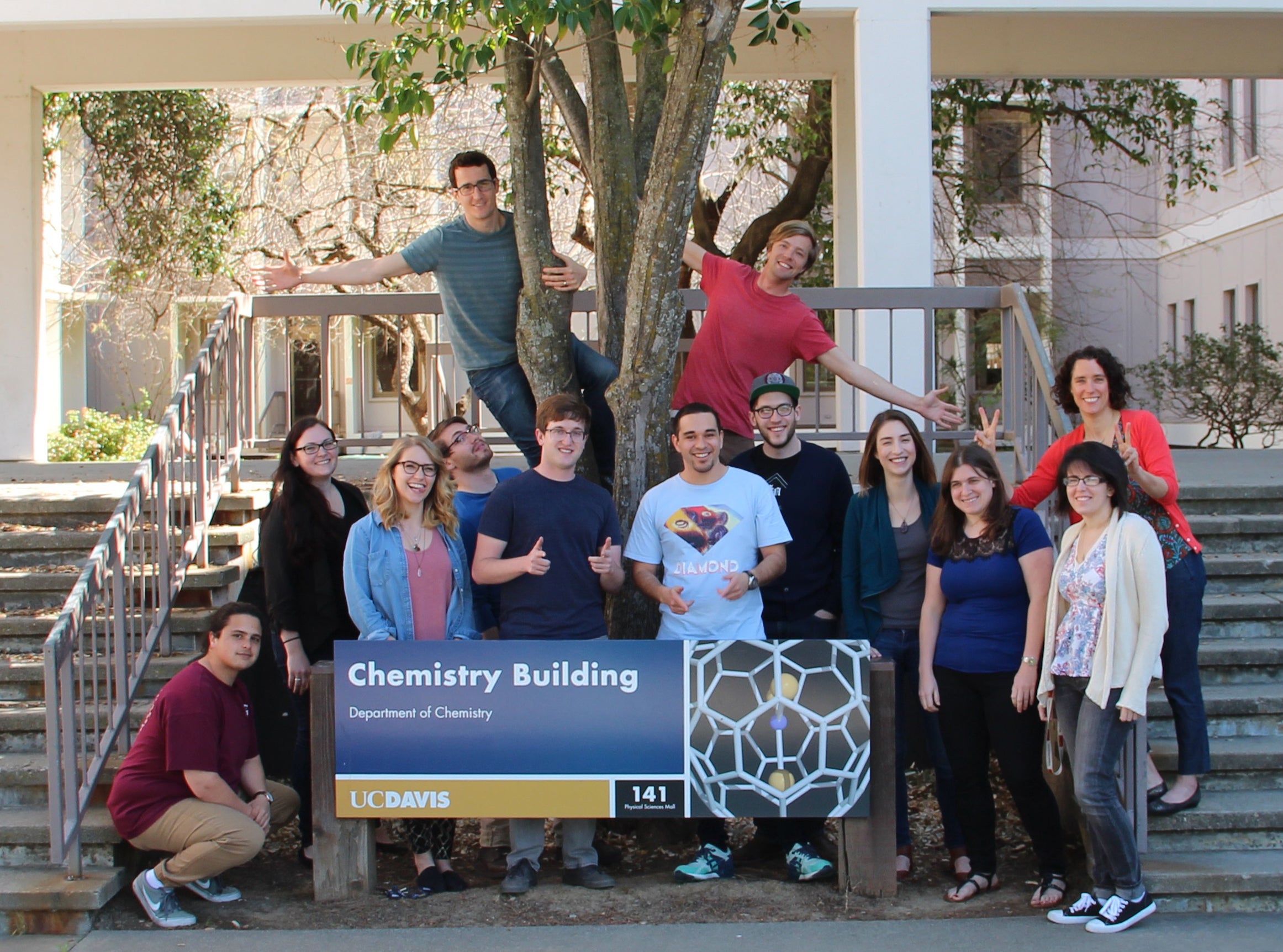 January 2017
Welcome to the lab Angel Cobos, Jacob Dalton, and Jake Jagannathan!